Our Doctors - Jill C. Wisdom, D.P.M.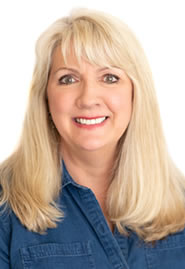 Dr. Jill Wisdom graduated from the University of North Texas with a degree in Biology and minor in Chemistry. She then attended Barry University, School of Graduate Medical Sciences in Miami, Florida. After completing her studies she was awarded a residency at the University of Texas Health Science Center in San Antonio where she trained under world renowned Dr. Lawrence Harkless. During this time, she had extensive training in diabetic foot, limb salvage, and reconstructive surgery of the adult and pediatric foot. She also served with Indian Health Services on the reservations in Montana. Since completing residency in 1996, she was in private practice in San Antonio for 6 years and is now in private practice in Plano.
Dr. Wisdom is Board Certified and a Diplomate of the American Board of Podiatric Surgery, as well as a Fellow of the American College of Foot and Ankle Surgeons. She has lectured at conferences and authored several articles in medical journals. She has also served as an officer of the Bexar County Podiatric Medical Society. She has special interest in treating the diabetic foot, sport related injuries, and pediatric foot problems.
Dr. Wisdom grew up in this area and is a graduate of JJ Pearce High School. She is married, the mother of four girls: triplets plus one bonus child. They are also the proud owners of two beagle dogs. She is active in her church and enjoys spending time with her family, playing soccer and is an avid snow skier.